Reviewing 3 types of TV wall mounts!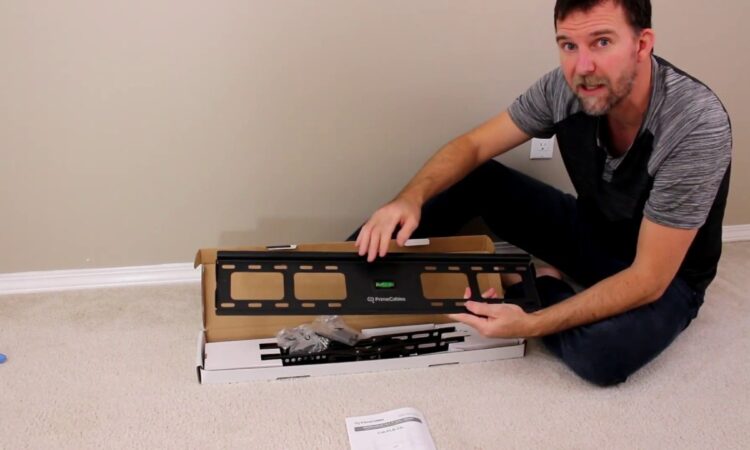 Ever since flat panels became the new norm, wall mounts emerged as the must-have accessory. A TV wall mount – just like the name suggests – is designed to mount the TV on the wall. There are varied categories to choose from, and if you check for PrimeCables wall mounts online, you can get great discounts too. In this post, we are reviewing three different kinds of TV wall mounts.
Fixed wall mounts
If you don't mind your TV in a stationary position, a fixed wall mount is all you need. True to the name, fixed wall mounts are "fixed", which means that you cannot adjust the TV or viewing angles. While this may seem like a disadvantage, fixed wall mounts are inexpensive and can be installed easily. In most cases, homeowners do not need any professional help with getting the mount in place.
Tilting wall mount
The next category is that of tilting wall mounts, which can be moved vertically to an extent. The adjustment scope is pretty limited, but if you want to change the viewing angle only to an extent, this kind of mount should suffice. In terms of pricing, tilting wall mounts are more expensive than the fixed ones, but are still pretty-much affordable.
Full-Motion wall mount
The last category is that of full-motion wall mounts. These mounts can be moved both vertically and horizontally, so if you are sitting at a different place within the room, you can adjust the mount to have a comfortable viewing angle. Most full-motion wall mounts are designed to articulate in all directions and are easily best of the lot. Expectedly, these are more expensive than other two categories. Also, you may need a professional to do the installation for you, which means spending a tad more.
Which one should you pick?
If money is not an immediate concern, go for a full-motion wall mount. This kind of mount offers value for money, and as we had mentioned earlier, online stores have great offers, so you can always save some money. However, for many homeowners, changing viewing angles is not a priority, and for them, any of the other categories should suffice.
Do check the overall weight capacity of the mount and the size of screen that can be mounted. These are little aspects that determine whether the mount is compatible for the television you own. Check online and sort the best-rated mounts now.