Why Should You Move Your Website To Cloud Hosting?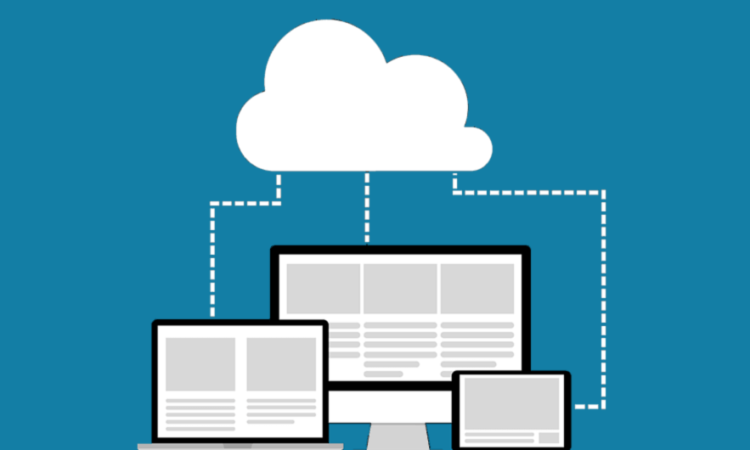 In recent years, cloud-based technologies have evolved as a preferred option for a wide range of reasons across various services. People have started opting for cloud-based data storage, application hosting, and even web hosting services. But, what is so great about a Cloud Web Hosting service?
Today, we will look at why you should consider migrating your website to Cloud Hosting. Understanding these benefits will also help you find the best Cloud Hosting in India.
When you purchase a Cloud Hosting plan, your website resides on a shared server backed by a cloud storage network. This allows the Cloud Host to ensure maximum uptime guarantee, instant resource scalability, and easy management of traffic spikes, among other features.
Here are some reasons that make Cloud Hosting ideal for most websites.
1: Cloud Hosting is Cost-Efficient
Since the shared web server is backed by a cloud storage network, the host can offer instant resource scalability. Therefore, you don't have to purchase additional resources in anticipation of an increase in traffic. You can start with the minimum required resources and scale up as the site grows. This allows you to pay only for what you need, making Cloud Hosting a cost-efficient hosting option.
2: It is Secure
Since your site's data is hosted on multiple servers, it is more secure than the physical server-driven hosting services. Also, there is no single point of failure, and DDoS attacks are managed better with Cloud Hosting too. Add to this the high-level security protocols followed by most providers offering a Cloud Server in India, and you have a highly secure hosting environment for your site.
3: Cloud is Flexible
There are many ways of looking at the flexibility offered by Cloud Hosting. First, it offers instant resource scalability that helps keep your costs flexible to the extent of your use. Then, with the cloud being the latest technology, there are innovations and developments regularly. Most Cloud Hosting providers embrace these changes and extend their benefits to users too.
4: It offers Instant Resource Scalability
For all practical purposes, site traffic can be likened to the number of footfalls in a brick-and-mortar store. Hence, it is an indicator of the success/popularity of your business. However, like a physical store, receiving more footfalls requires more resources to manage them efficiently. The lack of resources can negatively impact your business and turn an opportunity into a nightmare. With Cloud Hosting, since a cloud storage network backs the web server, you can add resources like storage, bandwidth, processing power, etc., at any time with a single click. This helps in managing traffic spikes with ease.
5: Cloud Hosting offers faster-loading websites
Since your website's data is mirrored across the cloud storage network, when a user visits your site, the cloud server closest to the user gets into action and fulfils the request. This reduces latency and improves the site loading time. Also, most cloud providers use CDNs and caching software to boost site speed by up to 1000x!
Summing Up
As you can see, Cloud Hosting offers features and benefits that are tailored to modern websites. With social media platforms and search engines driving site traffic, instant resource scalability is a boon for site owners. Also, online users have zero tolerance for slow-loading sites making the fast-processing Cloud Hosting service the future of web hosting.
However, before you decide to upgrade to Cloud Hosting, assess your site's hosting requirements and check if the Cloud Hosting service meets its needs or if you need a Dedicated Server or even a VPS Server. Research your options and choose wisely. Good Luck!
The following video explains the right time to move to Cloud Hosting: